Linda Austin ║ Ordinary Devotions
After the warm reception of this new solo in March, Linda has decided to return with three more performances as part of the inaugural SoLow Fest PDX in June. All tickets for the performances in this festival are Pay What You Will!
Tuesday June 18
Friday June 21
Saturday June 22
Performance at 8pm
Doors open 30 min. before showtime
Performance Works NW | 4625 SE 67th Ave. | Portland, OR 97206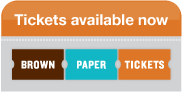 Seating is extremely limited: 28 tickets available per performance. All tickets Pay What You Will. Advance ticket purchase advised.

Ordinary Devotions, created and performed by award-winning PWNW Director Linda Austin, is a meditation-in-action on the ordinary/extraordinary life of the aging body and a tactile and tender apprehension of the world to hand. An intimate drama of gesture and sensation unfolds alongside a bracingly unorthodox use of objects: e.g. a white vinyl tarp, a twig, stones, a lamp worn on the body, cassette tapes, and multiple spools of thread. Throughout, task-like activity yields to poetically and emotionally-charged movement, text, and image—evoking vulnerability and hints of mortality. Beauty, humor, a bit of rebellious "orneriness", and awkwardness all find their place in the precarious world of this dance, itself situated within a larger world apprehensive about its own survival.
Austin has found an apt collaborator in composer and sound artist Juniana Lanning, who has been collecting, digitally manipulating, and adding to sounds drawn from the dancer's deployment of objects as well as other real-world phenomena—a process mirroring Austin's own attentiveness to the life of the material world. Kelly Rauer, whose practices also include movement and photography, is creating video interventions that enhance elements of the space's architecture as well as bringing a rushing sensation of the outside world into the studio/theater.
This work honors the particularities of my 65-year old body and its hunger for tactility, offering a sly provocation for audiences to experience the ephemeral materiality of their own bodies as well as the liveliness and glamour found in the ordinary. —Linda Austin
SONG:
I don't know
why I am here with you
what the hell
is this thing I am doing
how will you feel
when I am gone?
Ordinary Devotions was created and developed with the support of a 2018 residency at the Ucross Foundation, made possible in part by an Oregon Arts Commission Career Opportunity Grant; as well as opportunities to try out material through the Movement Research at Judson Church series and Physical Education's Say When Mini-Festival. The March 2019 performances at PWNW take place with the support of an Oregon Arts Commission Fellowship as well as funding from the Autzen Foundation and the James R. and Marion L. Miller Foundation.